The Ribos Operation
kicked off the sixteenth season of Doctor Who, during which our hero, his robot dog K9 and the rather tasty Romanadvoratrelundar (Fred for short) embarked on an epic quest to gather the six segments of The Key To Time. All four episodes of this story were shown by UK Gold in an omnibus edition on Sunday 17th April 1994 between 10.00am-midday...
Three trailers were shown prior to Doctor Who:
FILM: The House On Carroll Street
(Tonight 8.00pm)
FILM: Manhunter
(Tonight 9.50pm)
Callan: Call Me Sir
(Tuesday 9pm)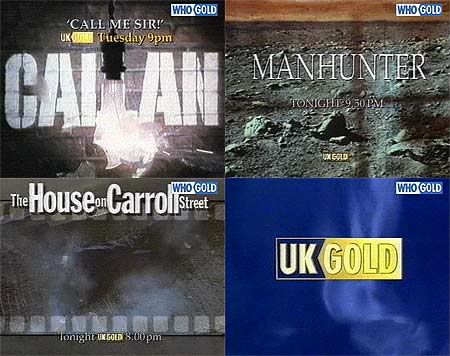 Thanks to Mike in Huddersfield for supplying the clips! Come back next week for more Key To Time-related clips...