... here's
The Space Museum
! Welcome to
WhoGold
, where we're about to jump a time track into the past...
Doctor Who: The Space Museum
Sunday 13th December 1992
UK Gold 9.00-11.00am
Shortly before Christmas 1992, UK Gold unleashed the long forgotten (and easily forgettable) The Space Museum on unsuspecting viewers, in both its original episodic format and as a feature-length episode. Maybe you were watching? Check out the Sunday morning omnbius edition in the video above...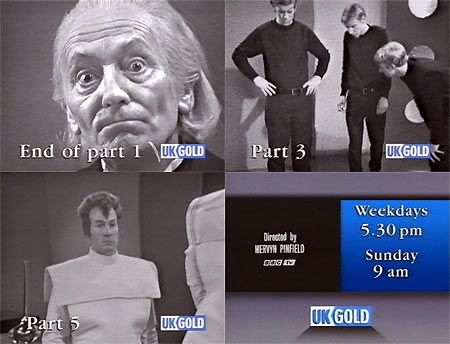 Many thanks to regular contributor
Rich
for these clips! He's kept hold of many of his old tapes and has kindly offered them for the blog, so there's plenty more Gold from the early 1990s on the way... and if you've got any recordings hidden away,
you know
what to do...
Thanks for stopping by - be sure to visit after Sunday 24th July when we'll be looking back at a repeat of a classic adventure... but which?