What connects Glen Allen, Eric Sykes, Captain Pugwash, Robert Palmer and a letching clown? The answer is they're all in this week's WhoGold video...
It's the morning of Sunday 11th September 1994 and UK Gold are doing a Doctor Who double! The Cybermen did us all a favour and ensured Adric kicked the bucket in the omnibus edition of Earthshock at 10.10am, but before that at 9.15am there was a brief trip to the roaring Twenties in two-parter
Black Orchid
. Trailers for
Captain Pugwash
(5.40pm Weekdays),
Sykes
(5.55pm Weekdays) and
Top Of The Pops: 1982
(10.30pm Starts Tomorrow) appeared beforehand.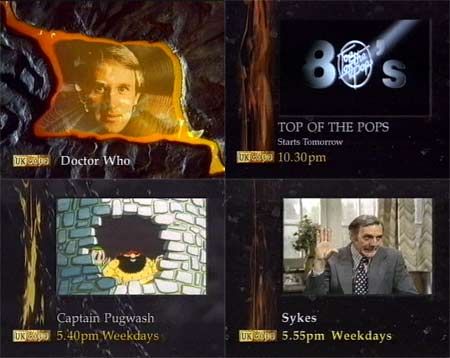 More clips next weekend - thanks for watching!