"Get ready to head
behind the sofa
as
Doctor Who
and his
trusty assistant
Jo
pit their wits
against the
evils unearthed
by an archealogical dig at Devil's End, in more brilliant space travel..."
My cliche counter just exploded. Oh, and space travel?
Really?
I'd hardly class a short ride up to a creepy village in a knackered old yellow car as space travel...
It's the morning of Saturday 26th March 2005 and the first brand new Doctor Who adventure in almost nine years is about to materialize on BBC1. Satellite channel UKTV Gold are joining in the celebrations by screening five complete stories from what would we'll soon be calling the 'classic series'. It's 10.20am and early risers have just enjoyed a re-run of
The Time Meddler
(1965) - next up:
The Daemons
(1971)... so, what on earth could give viewers the Devil's Hump?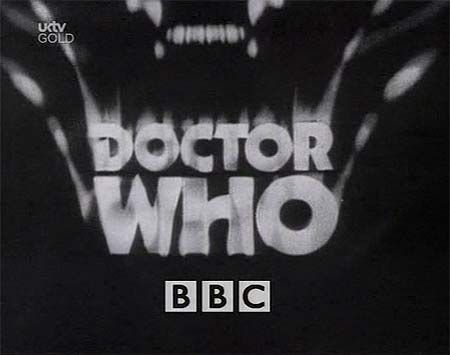 As you may already be aware, all five episodes were originally recorded to videotape in 1971 in full colour. By the end of the decade, only the fourth episode had survived on tape, leaving the BBC with inferior black-and-white film recordings of the remaining episodes. Luckily for us, the survival of a priceless off-air colour recording made by an American fan during the 1970s means that we'll soon be able to enjoy a fully restored, VidFIREd colour edition of
The Daemons
on DVD. There is magic in the world, after all.
The first attempt at colour restoration was successfully completed in 1992; BBC2 showcased this version in the weeks leading up to Christmas 1992, prior to a home video release the following year. So why on earth were UK Gold still showing the redundant B&W version in 2005?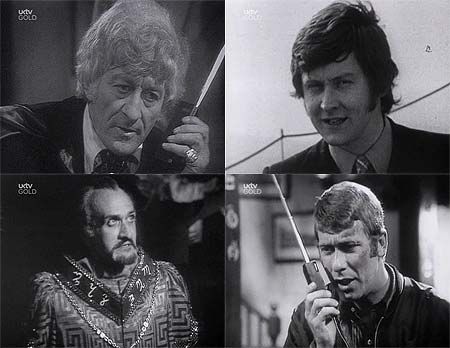 When
The Daemons
received its first UK Gold screening in August 1993, all five episodes were presented in black-and-white, but the restored colour version had been located for the next showing in May 1995. However, in 1997, UK Gold showed the first four episodes in black-and-white, before switching to the restored colour for the finale! This was odd, unique, and still the case in March 2005; although the full colour version was shown once more as part of the channel's anniversary celebrations in November 2003.
Sadly, the quality of UK Gold's copies was rather disappointing. You'll surely notice from the clips how the picture is ravaged with dirt, and constantly juddering up and down. It's particularly ironic then that clips from the PAL colour videotape of episode four were used in the 'Story of Doctor Who' preview programme!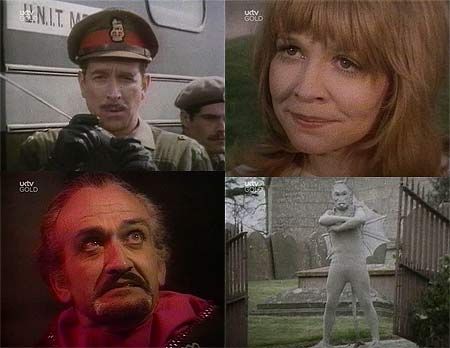 Speaking of irony, the most recent broadcast of the story was on BBC Four (October 2007), in full colour... so mote it be. Of course,
The Daemons
is famous for coming up with the idea for BBC Three, over 30 years before the station launched on digital television. Sadly if you tuned in at 11.45pm these days, you'd most likely have to sit through some soul-destroying reality bollocks like
Sun, Sex And Suspicious Parents
(if you ask me, I'd rather watch the rugby with a plate of corned-beef sandwiches).
That's it, thanks for reading. Before I go though, I'd just like to point out that this blog recently reached its 2nd birthday, and I'd like to thank everyone who has made that possible -
you know who you are,
and I'm really very grateful... and who knows, maybe we'll celebrate down the pub sometime...
...five rounds rapid, naturally. See you on Sunday March 4th for more
WhoGold
.